Mário Fortuna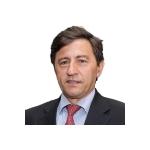 Mário Fortuna
Mário Fortuna Is a Full Professor of Economics at the Universidade dos Açores, Portugal, since 2003.
He has taught or teaches Public Sector Economics, Public Policy, Econometrics, Business Finance, Economic Theory - micro and macro.
While in the US, between 1979 and 1983, taught at Boston College and Simmons College, in Boston.
Professor Fortuna has published extensively on regional policy issues using econometric and CGE models. His research focuses on the Azores economy, on the European Union's outer-most regions, on tourism, on public finance, and on income support programs.
Professor Fortuna holds a PhD in Economics from Boston College, USA.