Alan Auerbach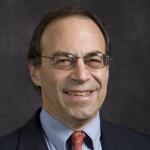 Alan J. Auerbach is the Robert D. Burch Professor of Economics and Law, Director of the Burch Center for Tax Policy and Public Finance, and former Chair of the Economics Department at the University of California, Berkeley. He is also a Research Associate of the National Bureau of Economic Research and previously taught at Harvard and the University of Pennsylvania, where he also served as Economics Department Chair. Professor Auerbach was Deputy Chief of Staff of the U.S. Joint Committee on Taxation in 1992 and has been a consultant to several government agencies and institutions in the United States and abroad. A former Vice President of the American Economic Association, he was Editor of that associationís Journal of Economic Perspectives and is now Editor of its new American Economic Journal: Economic Policy.
Professor Auerbach is a Fellow of the American Academy of Arts and Sciences and of the Econometric Society.
Auerbach's writings and research address public finance issues, tax reform, social security, deficits, generational accounting, and pensions. He made major contributions to the literature in these fields. In the late 1970s, Auerbach, together with Laurence Kotlikoff, developed the first large-scale overlapping generations (OLG) model. The model and its offspring have been used extensively to study future fiscal and demographic transitions in the U.S. and abroad.